E-Mail me with MS OutLook here:
petemtz@hot.rr.com
or your own E-MAIL program.
This Website is local in Copperas Cove, Texas.

Location:
Route to Suja Lane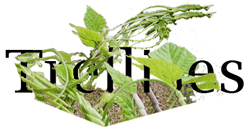 Sturdy, rigid, light metal 33" x 43" trellis sections -- not flimsy, cumbersome wire mesh type. Very easy to handle; these came off my chart racks that became obsolete. $4.00 each or $3.00 each for 10 or more. Some may have some dried paint on them but otherwise reasonably clean without any gooey residue; actually they appear to have an anti-rust or corrosion coating . Perfect for the garden green beans and other climbing vegetable vines. I am now using some for my garden and they are perfect for vine climbers -- and can be used over and over again, year after year. Very easy to store.

I recently sold ten of these to a very kind, vibrantly healthy and super friendly Master Gardner in Temple, who indicated she was going to recommend these trellises to her other Master Gardner associates. By the way, she now e-mails me with the most valuable gardening tips ever! Tip -- get to know one, and one can ask those "how to" gardening questions that are always coming up. Also, these Master Gardners usually have large gardens, excessively more than they can use -- "sharing" is her mantra. So quess what? Yes, she shared a few seedlings of vegetable plants of many interesting assortments. No! I won't reveal her name; it's my treasured secret.

My location for anyone to pick up these trellises is easy to find; I live just two miles outside of Copperas Cove on West Hiway 190 on Suja Lane,(See location Map above) next to Phil's Body Shop.

I can deliver in the Copperas Cove, Killeen, Kempner, or Lampasas area for quantities of 10 or more for a nominal fee of $10.00 for gas . Please don't ask for delivery for lesser quantities -- you know, it's a gas cost factor.
Cash only, please.